Cheerful Dreams is The Metaphysical Destination in Mount Holly, NJ. Located on the second block of Mill Race Village Shops, the pleasant litle shop has many great metaphysical items for your own use or as gifts. There are over 100 gemstones and herbs along with may great items. Come on down and visit!
Angel Cards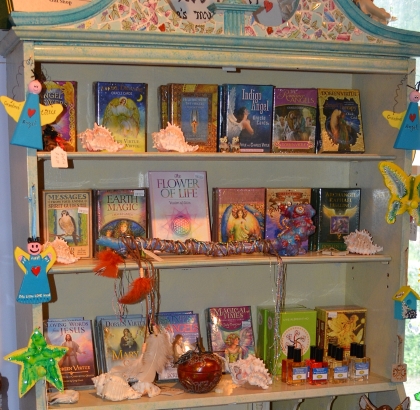 Angle Oracle Cards are a great way to learn about your deeper self, and the path that you are on.
The Perfect Way to Keep Your Recipes!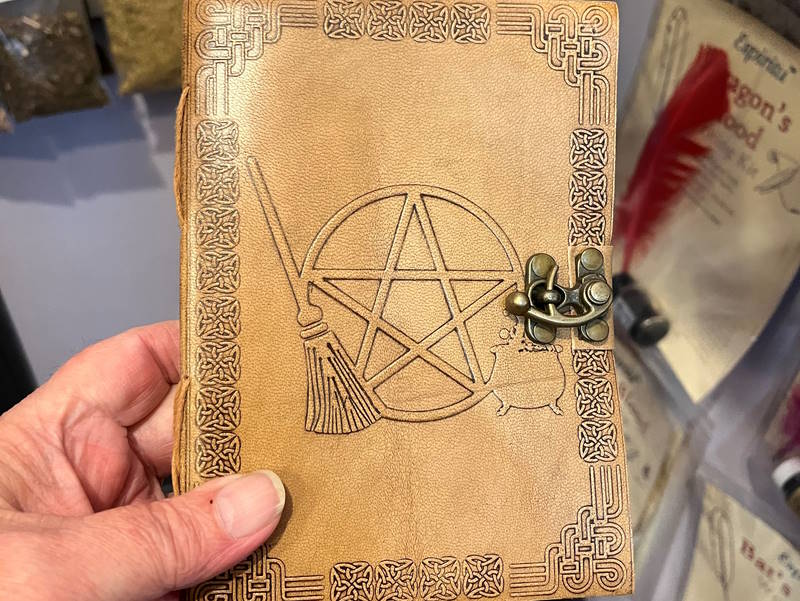 Whether you call it a Book of Shadows, or a Journal or Diary or Grimoir, we have several designs to choose from.
Pendulums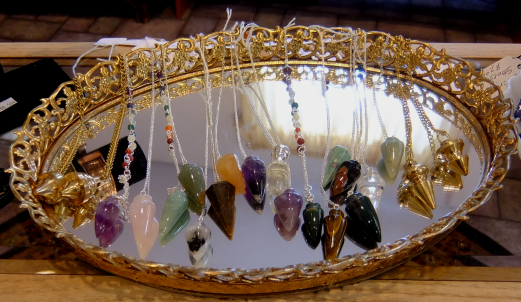 Pendulums are on display so that you can find the one that calls you. Like any sacred stone item, you want to make sure that you get the one that means the most to you.
Come and Learn to Play a Singing Bowl!
We don't just sell singing bowls, we teach you to play! We want to make sure you can play it before taking it home. It helps to center your focus and clear your mind.
My Favorite Oil Diffuser!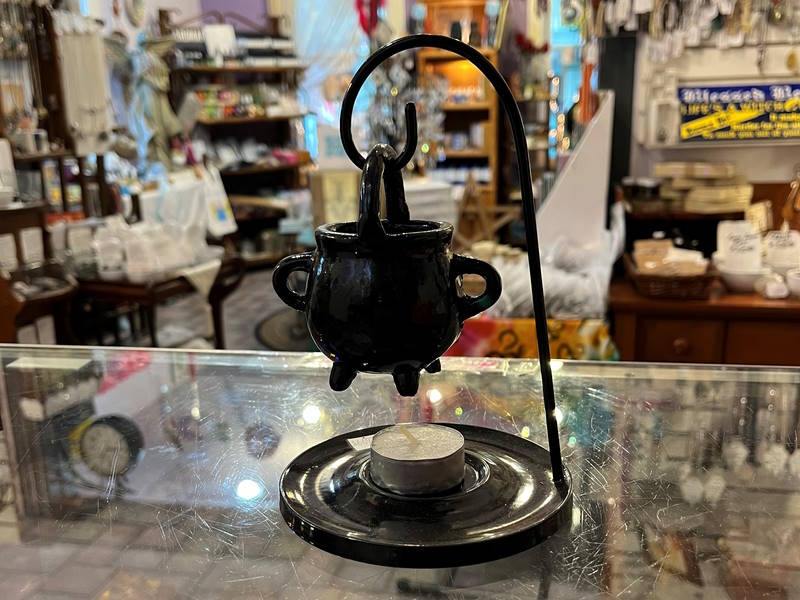 I have a new favorite diffuser. Just put a spoonfull of water in the cauldron, add a few drops of aroma or essential oils and light the candle! Create a calming environment in your home.
Athame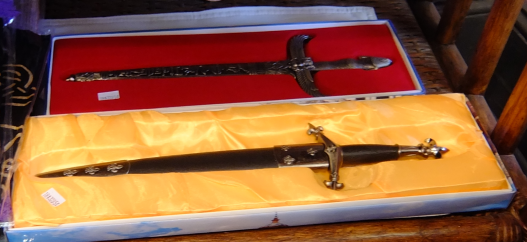 Our ceremonial blades are just right as a display, or use in Rituals.
A great room spray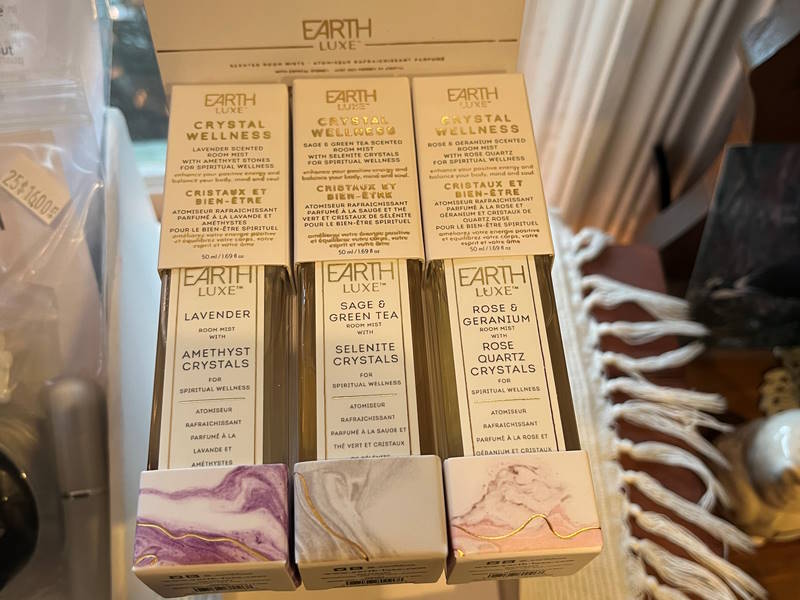 These are scented sprays with crystal power! Each bottle has a crystal inside to bring the energy of the crystal into the spay. Add a subtle yet effective scent to your rooms.
Our Famous Dream Catchers!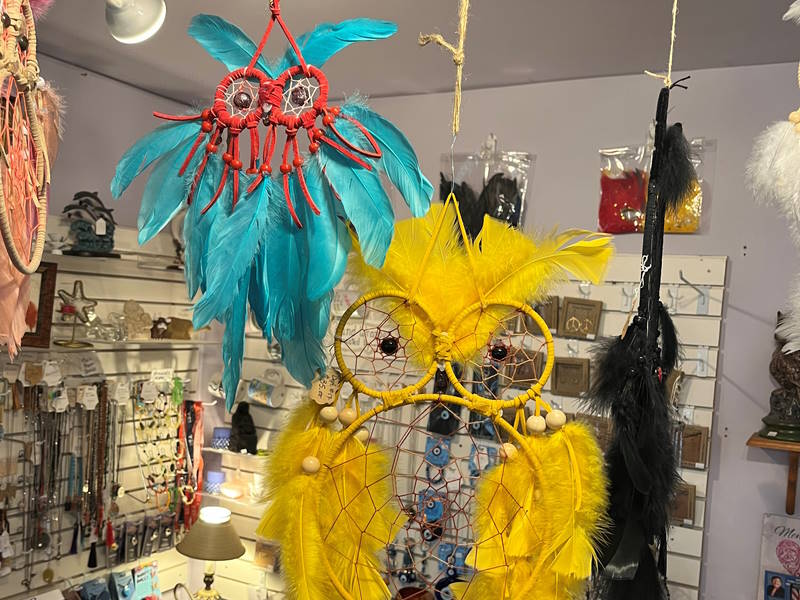 These beautiful dream catchers are handmade by an artist from Tom's River. There are owls, pandas, cats, and my favorite, the Moon and Star. Very different dream catchers, and they add a beautiful splash of color to your room!
Hair Pins and Combs
These statement making hair accessories will make you stand out in a crowd.
Evil Eye Rings
The Evil Eye (used for protection) are very popular these days. We just got these rings in, but we also have hangers, necklaces and keychains.
Spell Kits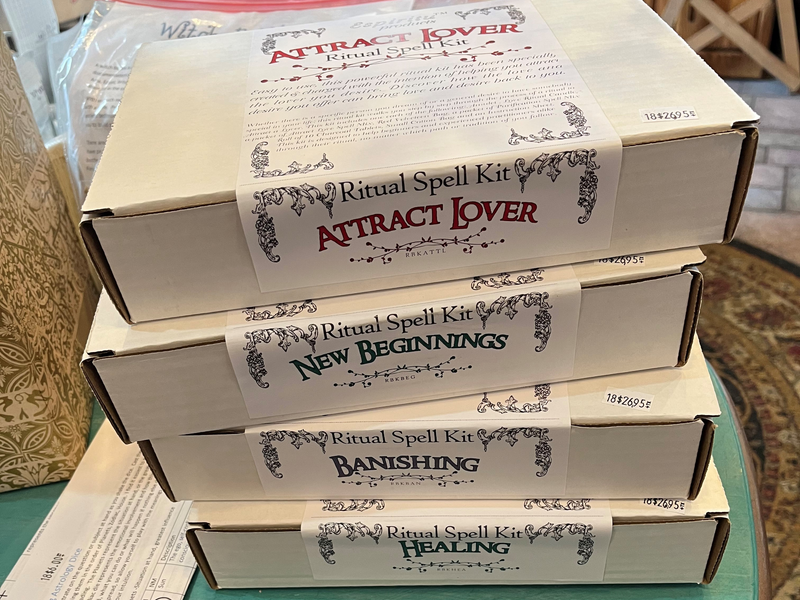 Want to cast a spell? These kits come with a Talisman, charcoal, candle, special herbs to burn and directions! If you aren't sure how to use them, just ask! We have loads of experience.
Mortar and Pestle
Mortars and Pestles are just like the ones used by your ancestors to mix herbs for making medicine and performing rituals.
Runes are used in many cultures.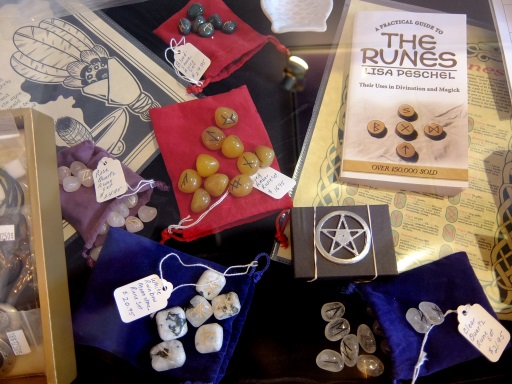 Runes are used for divination, health, love, and many other choices.
Our Herb Rack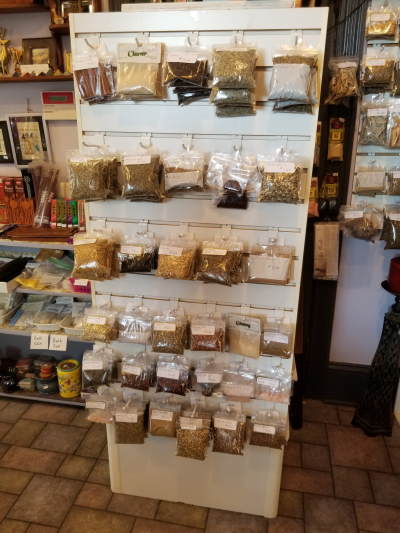 We have over 120 herbs packaged and ready to go. Whether you use them for teas, tinctures, salves or ritual, we have most everything you need!
Gemstones and Crystals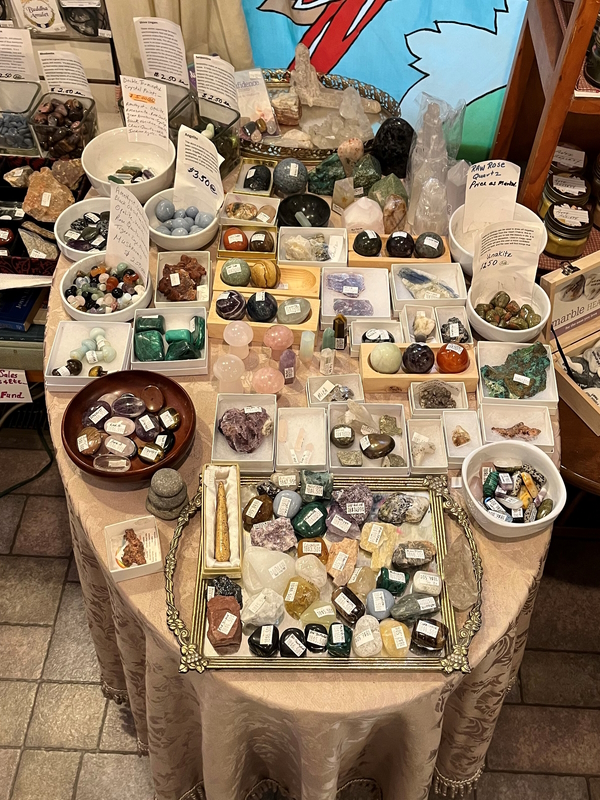 We have a broad selection of gemstones and crystals. These make perfect desk stones or even pocket stones to keep their energy flowing for you. We also have accessories for them like bags, and cages.
The Bookshelf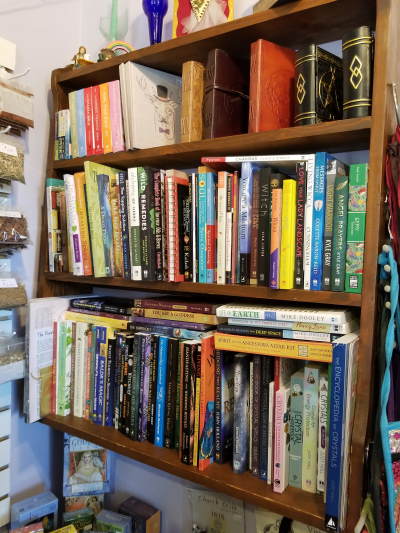 We are always adding on to our metaphysical and New Age books. We also have leather covered journals with hand made paper, that make great diaries or (if you like) a book of shadows. We also have secret book boxes to keep items away from prying eyes.
If you are not sure how to use any of the items in our store, please ask us! We are familiar with all of them, and use most of them on a regular basis.